The famous designer "ABDUL HALDER" created a inspired design for a" Pop World King Michael Jackson from the Indian maharajas for a true king of the pop world.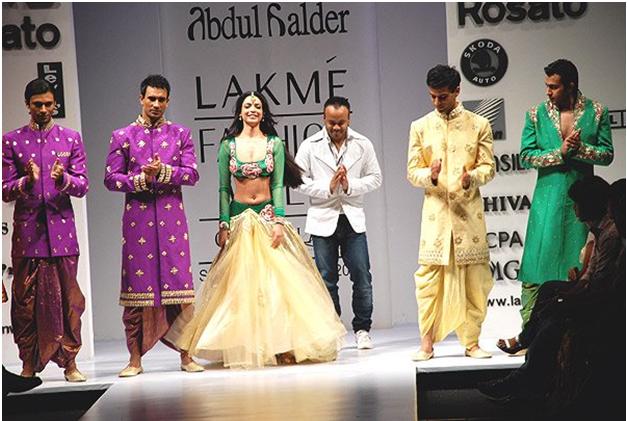 • The young designer was born the land of joy – Kolkata but has been brought up in Kanpur in U.P. from a very young age.
• His aim from childhood was set to be a designer in life to flaunt all around with his creative thoughts.
• He was 19 years when he started designing, but went forward for his education to PEARL ACADEMY OF FASHION and did his graduation.
• He worked for Sanjay Malhotra for his brand designer Déjà Vu. In 2003 he moved to Milan.
• It was now the twist for success. Italian fashion house, SB Italia and took in the fashion and cultural atmosphere.
• His first show in India was the performance in Lakme Fashion Week and generation next category of designers. Where he left all astonished with his heart throbbing collection of white wedding gowns.
• After the Wills Lifestyle India Fashion Week and Lakme Fashion Week he got the biggest opportunity to present his collection during july 2008 at the United Nations headquarters in New York
• The next big opportunity on his path way was to design a collection for Mr. Jackson which came through his pianist Miss Roberta Swedien, a legendary classical musician. She assigned his team the task for designing a whole range inspired by Indian Maharajas' for him.
• His list of fashion designs includes ethnic, western wear for both men and women in haute and prêt lines, where "bridal wear" is his biggest passion.