Story behind the model
Story behind the model
I am sure the world sees just the glamour part of our lives and why will it not? Even I did the same and that's why I choose modeling as my career. Besides the reason that one day I wanted to be famous and a known personality round the world, like a celebrity. I was not an actor, nor a designer. What I had was a beautiful face, as my mom told me and a good figure, which I loved to maintain, a health conscious freak. Now it was this glam which always attracted me towards the modeling profession. So here I am a super model of the glamorous world which we all see and want to be parts of ... I agree it is a stunning world, hmmm yeah it seems to be. Let me take you for a ride from my eye to this part of the world.
I was a 14 year old girl, living in London with my parents and younger sister. My parents called me as cliff and my sis as Jennifer. I studied in a convent school and had a cluster of friends. I was the tallest among my lot, loved fashion and always wanted to become famous like the big designers. Unfortunately designing was not my cup of tea, so I appreciated the designers, always dreaming to wear their garments but could not afford it.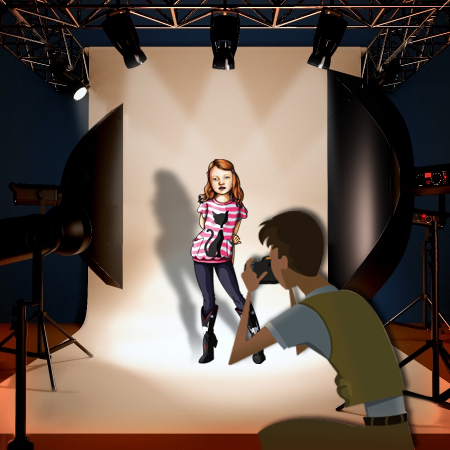 One day I was sitting at the beach with my mum, when a cool handsome guy walked towards us and introduced himself as Kevin and told me that I was very pretty and had great career scope if I want to become a model. He claims to be from JSK models management. It would be senseless on my part to miss such an opportunity, and JSK has its own standards in London.
My thoughts reached the sky. What I could see was walking the ramp for coco Chanel as the show stopper, while Kevin, the agent was briefing my mum. I always dreamt big in life and the glamour world attracted me, as I always saw the covering of the shell, and did not know what's inside the shell. The world of glamour looks quite attractive and filled with opportunities from a fresher's point of view. But is actually not the case as one has to face a lot of hurdles in the later stages!
In a while we were at home and the hot discussion was on and the result was positive it was very hard to convince my dad still. Yeeaahhhh!! Soon I will be a model. My dreams would come true. My parents were aware of this world to an extent and they were ok with till I was safe, they did not mind me wearing a bikini, for a photo shoot. My parents enquired and were satisfied. Finally I enter the agency.
Here comes Kevin and gives me a warm welcome hug. I was not comfortable as he hugged me tight. But I thought it might be normal in this industry. He briefed me about the organization and I registered with them as a model. He provided me with the requirements which a client expects from a model. This includes the height, weight details and some tips for a model. This certainly was not a 9 - 5 jobs. Shoot can be planned at any time day or night and so on. As I was new to this world he organized a basic shoot for my profile pictures. The photographer, was ready, they are going to take front/back/side posture in bikini and close up face pictures. Scary, I had never come like this before in front of anybody. I was shy, but my mom supported me. The shoot was done.
My days had started...any time I could get a call now, but before that I had to meet up the standards of the agency which every client demands..... It was like; every random person will be checking my physical appearance any time. I had to be ready for it. It was very hard for me to do that. Kevin had counseled me and told that when models go for shows, there are given one green room where so many people move around and we have to change in front of all, with cameras in the room. You cannot be shy. Nobody has time. But all this was above my imaginations....still; I had no way out other than flowing with the water stream. So I did.
I started getting offers for a couple of shoots gradually; for my first call for a shoot the client liked my face but wanted me to lose little weight in a week's time. I was very upset when he said that, thinking how anyone can comment on my appearance when I was very thin in my view. More than that I was worried as to how will I do it in such a short span of time, but then I remembered the terms of the contract. Welcome to the modeling world, Kevin said.
I met other models, made friends. All went well, as till now I was doing ad campaigns only. Kevin had become a very good friend of mine by now. He warned me with his experiences, of how models life is, but you never take it seriously till you experience it. One learns, only when one experiences! I kept all these talks to myself as my parents would never let me go forward with it. I wanted an easy way out to gain fame and a successful career. In my opinion was doing quite well here.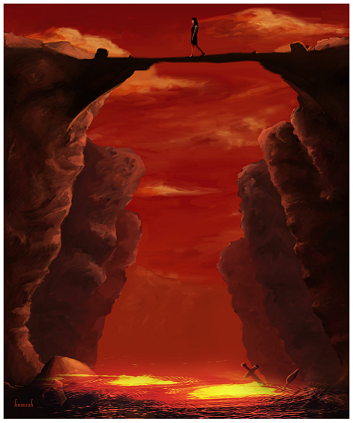 I was having amazing time. My life style had completely changed; my parents gifted me a nice phone. I used to go shopping with them and sometimes with friends. As a model I had to always remember, that I should always move out of the house maintaining my class and standards, and shouldn't think of wearing unfashionable attire. I just have to give this to laundry.
It was almost a year as a model now but under the shelter of my parents and so nothing went wrong. My parents were confident and gave me my space. I could now take my own decisions and travel for the shoots.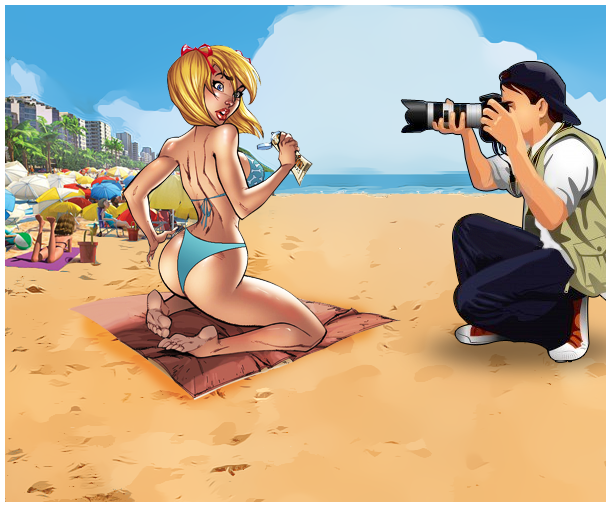 It was 18th august when I had a shoot with one of the best photographers of London, "Mr. Jacob". It was a pleasure, if my experience gets added with his name, but now the problem was that the shoot would include nude shoots. When I became aware about it, I was shocked. Caught in a situation where I cannot say "NO". My parents would object with further tours and I would miss the biggest opportunity to a step towards fame. Where all this was casual for the people around me.... So confused I was...what to do and I decided to go ahead...The shoot was at night at the beach view, this was the 1st time I was going to be away from home for the whole night. The beach was a 3 hrs drive from my house and my parents were not coming along. Though I had done night shoots before. I had no clue that the day I always waited for will come like a nightmare. We reached the shooting place not many of us, 2 models and 3 guys along including the photographer. The shoot was finally over by 3 at night, when Jacob came to me in the end and relaxes me to make me comfortable. I was sure he read my mind. We were sitting alone at the beach. He offered me a drink and I refused but he compelled me to try in such a manner that I could not refuse; it was my first try so I went for it. It was Yuk...Frankly But slowly I started enjoying it...I thought it was just a try and I would never repeat it after a peck. It was an hour now and I was down with 4 pecks unknowingly....MY GOSH!!! It was nice talking to him. After a while I don't know what happened. I was so drunk and....next day morning when I woke up I saw him sleeping next to me.
This shook me. I did not utter a word and we returned back home. It was for the first time I could not share what was in my heart with anyone. So just decided to be careful the next time and forget it all...
Slowly the facts of a models life come out now. I started to dig into other's life to break my shell. I found out that the photographers mostly were the biggest warnings in a models life.
Days passed and I started loving my job, I was really enjoying modeling but such fears were a threat now. But I was pretty sure that I would choose fame above all paths. Life moved on. I was invited for a night party by Kevin. I was so excited, was hard to believe that I was going to visit such a party which we watch in television, more than that it was a place where models make business, they get more offers as we get to meet all designers, photographers and other officials of the fashion world for whom we work.
I was all set for the evening with my pretty red dress. When I entered there was loud music, people dancing here and there, smoking and drinking. Smoke everywhere. Looked really cool. After a while, Jacob, the photographer walked towards me and hugged me. I took it positively and moved on. It was 2 hours now. The party rocked no doubt and many other things rocked along. I could see everybody drunk badly, in their own worlds, making out with each other. I'm sure they were not in senses and who will be, after being high like this. It was really surprising.... People having cocaine like its nothing.....mine...that's the real models world...how can these girls do all this was my reaction....so many attempts were made on me that day, but I tried avoiding. No drinking, no smoking, no cocaine and no men. But for how long will this continue was the question in my mind, when everybody is into it. It's a saying that a rotten fruit spoils all in the box. I was trying to keep myself safe.
It was after the 3 -4 party when I was also one among the others who tried out cocaine, as my friends forced me to. They showed me the benefits of it, which actually attracted me. This is how it starts, you don't want to do it but others will make you do it, and once you do it, you become addicted to it.
It was now high time for me to make contacts; I could feel the real pressure of competition and the reason why the other models impressed the designers and photographers anyhow.