You are currently browsing the Fashion Events blog archives for May, 2013.
Categories
Archives
May 29th, 2013
Navneet Kaur Dhillon
Pond's Femina Miss India 2013 winner , PCJ Femina Miss Timeless Beauty , Pond's Femina Miss India 2013 Chandigarh winner.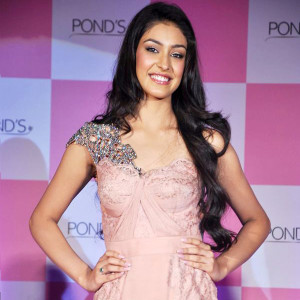 Sobhita Dhulipala
Sobhita Dhulipala, was crowned as Pond's Femina Miss India 2013 1 st runner-up, Miss Itimes Digital Diva, Femina Miss Talented, Pond's Femina Miss India Bangalore 2013 winner.
Zoya Afroz
Zoya Afroz, was Pond's Femina Miss India 2013 2nd runner-up, Pond's Femina Miss India Indore 2013 winner.
May 24th, 2013
Staged by WGSN, the world's leading fashion forecaster, the WGSN Global Fashion Awards recognize and reward brilliance in fashion and retail design across the globe. Now it is the fourth version of  WGSN Global Fashion Awards, which recognizes fashion on an international scale and represent the full breadth of the industry from luxury fashion to mass-market, taking in emerging and student designers along the way.
The entry period for the 2013 Global Fashion Awards has just been extended! There is now one more week left to enter and stake your claim as the industry's best.
Winning a Global Fashion Award can propel your career, but don't take it from us, take it from 2012 winner, The Cambridge Satchel Company. In the words of their founder and CEO, Julie Deane:
Entering the awards is completely free and only takes about 15 minutes, but shortlisted entries have the opportunity to:
 Gain free international press exposure valued at over $1m
 Put your work in front of the industry's most influential fashion buyers, designers, editors, stylists and tastemakers
 Attend the star-studded awards gala at the Victoria & Albert museum in London
Don't worry, it's not too late. All we need is a brief statement about why you're the best in your field and a few supporting images.
For more details http://globalfashionawards.wgsn.com/categories