You are currently browsing the archives for the International fashion events category.
Categories
Archives
November 21st, 2013
Victory secret fashion made fashion world impressive. The 3D computer printed fashion showcase had made the fashion world to step up to higher level.
Swarovski crystal brand has gone to the extreme line in crystal design."THE LINGERIE BRAND HAS INTRODUCED NEW 3D PRINT"WITH "MODEL LINDSAY ELLINGSON"
The theme of the showcase will be like a fairytale where Lindsay Ellingson, Other models will be wear icy type of costumes. Through 3D print technology,made Ellingson 3D scan for perfect figure for the costume. With Swarovski crystals, beautiful wings, crown, and other geometric figures also created
Next time we have planned to create the geometric type costume character in 3D TECHNOLOGY with motif that as encrusted with millions of illuminating Swarovski crystals. This year, some of 20 custom creations were modeled by some of Victoria's Secrets' famous Angels
While making 3D design
"3D printed technology design made a name to the famed "VICTORIA'S SECRET WINGS, 3D printing had given idea for the designers now designers also can create and showcase their collection in 3D designs" told by Peter Weijmarshausen, CEO, and Shapeways.
Swarovski has been giving stunning glamour to the celebrities' fashion show from 2002 by the Swarovski crystal brand that adorn the costumes, jewellery and accessories by Nicholas Kirkwood. Swarovski has been worked hard for 100 years and we have found their services, innovations and especially a product to the marketplace. Told by Alexander Wellhoefern, senior vice president and Swarovski North America
This year the corset was exactly designed for Ellingson to goal the 3D scan of her. The 2013 Victoria's Secret Show will be telecast in CBS on Dec 10
December 1st, 2012
Elite Model Look is a fashion modeling episode conducted by an International management group, Elite Model Management. It started its journey from 1983. It is the world greatest modeling contest for the female models in the world. This year, 29th Elite Model Look contest is going to be held in Shanghai on Dec 1st. The female models of ages between 14 – 18 from 60 countries, around 400,000 participants is going to clash for the Esteemed Title. The main endeavor of this contest to discover and launch fresh faces in the modeling world.
COMING SOON WITH THE UPDATES….!!!!!!!!
November 28th, 2012
BFA is one of the most prestigious award ceremonies in the United Kingdom and in the Fashion World too. It recognizes the most innovative designers and celebrate the reputation and progress of the British fashion industry. This award ceremony had been taking place since 1989. This year it took place at The Savoy Hotel and Theatre on 27th November. It was hosted by Gemma Arterton ( British Actress) and Nick Grimshaw ( British RJ & VJ). The Winners of Various awards are
DESIGNER OF THE YEAR – STELLA MC CARTNEY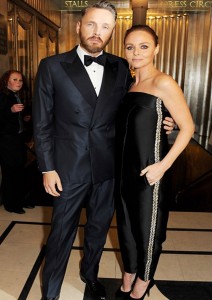 DESIGNER BRAND – STELLA MC CARTNEY
It has been the greatest year for Stella McCartney because she has won Designer of the year and the Designer Brand award for 2012
BRITISH STYLE AWARD – ALEXA CHUNG
EMERGING TALENT AWARD (READY-TO-WEAR) – J.W.ANDERSON
EMERGING TALENT AWARD (ACCESSORIES) – SOPHIE HULME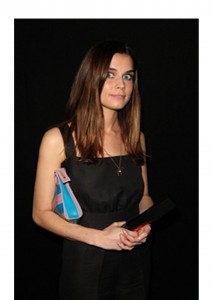 EMERGING TALENT AWARD (MEN'S WEAR) – JONATHAN SAUNDERS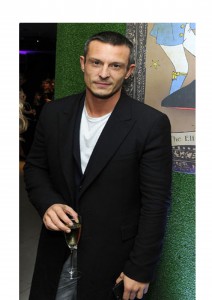 SPECIAL RECOGNITION AWARD – HAROLD TILLMAN
ACCESSORY DESIGNER AWARD – NICHOLAS KIRKWOOD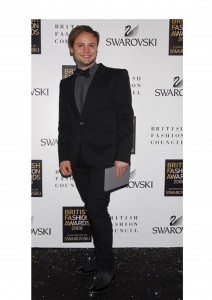 ISABELLA BLOW AWARD FOR FASHION CREATOR – PROFESSOR LOUSIE WILSON
NEW ESTABLISHMENT AWARD – ERDEM MORALIOGLU
MEN'S WEAR DESIGNER AWARD – KIM JONES
OUTSTANDING ACHIEVEMENT AWARD – MANOLO BLAHNIK