Registering with our agency is your first step towards unlocking a world of incredible opportunities and making your mark in the exciting and dynamic world of fashion and entertainment. Our agency is a trusted name in the industry, dedicated to nurturing talent and providing a platform for aspiring individuals to thrive.

Seamless Registration Process: We've designed our registration process to be seamless and user-friendly. Getting started on your journey with us is quick and straightforward. To begin, simply provide us with your essential details, including your contact information, portfolio, headshots, and measurements. Your information is your calling card in the modeling world, and our team of experts will carefully review your profile to understand your unique strengths, style, and potential.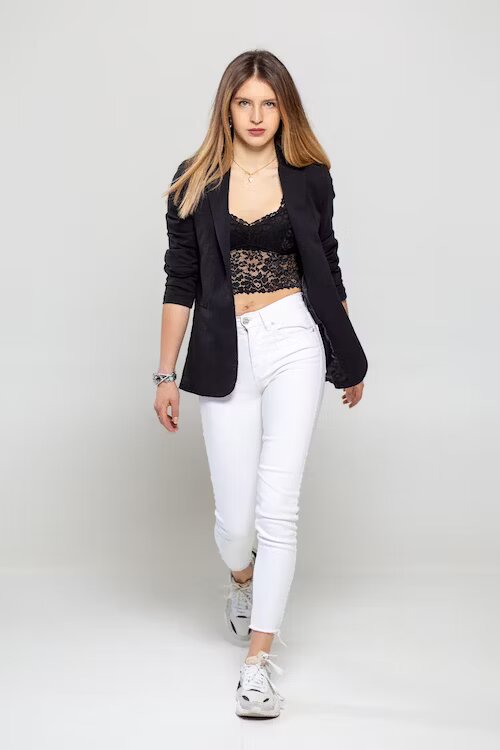 Unparalleled Expertise: Registering with us means gaining access to unparalleled expertise in the modeling industry. Our seasoned professionals have an in-depth understanding of the field and are committed to guiding you throughout your career. We're here to help you navigate the complexities of the industry, whether it's honing your runway skills, perfecting your poses, or assisting you in building an impressive portfolio.

A World of Opportunities:By registering with our agency, you're taking a significant step towards a world of opportunities. We boast an extensive network of industry connections, including top fashion designers, photographers, and clients from around the world. This network opens doors to exciting projects, from high-profile runway shows to prestigious magazine editorials. Our mission is to connect you with the right clients and projects, allowing you to develop a diverse and noteworthy portfolio.


Diversity and Inclusivity: We embrace diversity and celebrate models of all backgrounds, sizes, and styles. Our agency is committed to creating an inclusive and supportive environment where every individual has the chance to shine. We believe that beauty knows no bounds, and we are dedicated to representing a wide range of talent.

Safety and Respect: Your safety and well-being are paramount to us. We follow rigorous industry standards and best practices to ensure a safe and respectful environment for all our models. You can trust that our agency will prioritize your security and comfort throughout your career.

So, if you're ready to embark on a thrilling journey in the world of modeling, there's no better place to start than by registering with our agency. We're not just an agency; we're a partner in your success. Join us today, and let's embark on this exciting adventure together, as we help you turn your modeling dreams into a reality. Register with us, and let your journey to stardom begin!