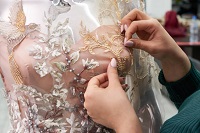 Elevate your career as a fashion designer by registering with us, the premier platform for fashion designers in the industry. Our Fashion Designer's Registration offers a unique opportunity for talented designers to showcase their creative prowess, gain exposure, and connect with fashion professionals, opening doors to the world of style and innovation.

Showcase Your Creativity: As a fashion designer, your creativity is your greatest asset. By registering with us, you can exhibit your unique design aesthetic, fashion collections, and innovative concepts to a global audience. Your designs deserve the recognition they've earned.

Global Exposure: Our platform provides a stage for your creations to be seen on a global scale. With connections to fashion weeks, industry influencers, and fashion media, your designs will be exposed to a wide and diverse audience.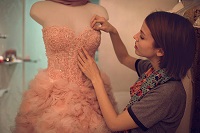 Network with Industry Professionals: We're here to connect you with industry experts, including models, stylists, photographers, and potential collaborators who can bring your designs to life. Collaborative opportunities are abundant when you register with us.

Elevate Your Brand: By registering as a fashion designer with us, you have the chance to elevate your brand's presence. Gain the visibility and reputation that comes from being associated with a trusted and respected platform.

Showcase Your Collections: We provide a space for you to showcase your collections, whether they are ready-to-wear, haute couture, or experimental. Your unique designs and collections will get the recognition they deserve.

Safety and Respect: Your well-being and creative vision are our top priorities. We provide a secure and respectful environment, ensuring that your work is treated with the utmost professionalism and care.

Join a Community of Creatives: Connect with a diverse community of designers, artists, and fashion enthusiasts who share your passion for style and innovation. Be part of a vibrant, supportive network that understands your creative journey.


Launch Your Success: Many renowned fashion designers started their journey with us. By registering with our Fashion Designer's Registration, you're positioning yourself for a successful career in the dynamic world of fashion.

Whether you're an emerging designer looking for your breakthrough moment or an established name wanting to expand your reach, our Fashion Designer's Registration is your ticket to a vibrant and innovative fashion landscape. We are committed to helping you gain the recognition and opportunities your talent deserves. Join us today, and let's showcase your creativity and propel your fashion brand to new heights. Register with us and set your designs on the runway to success!