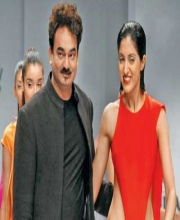 &nbsp&nbsp&nbsp4.9&nbsp&nbsp&nbsp16 Rating(s)
&nbsp&nbsp&nbsp
Stats
| | | |
| --- | --- | --- |
| Designer Name | : | Wendell Rodricks |

Designer Specialty
:

Wendell Rodricks has also joined campaigns and spoken out over the need to retain the unique mix that goes into making the small and scenic state of Goa.
Rodricks has also argued that Indian clothes bear a strong influence from other parts of the globe. According to him, the Indian sari could be derived from Athenian dress, the West Chinese Kushans brought the jubba-coat and the pyjamas to India under Emperor Kanishka two thousand years ago, and the 'kurta' is a pure Moghul creation.
Social Media Links
Add New comment
Navigation
Quick Search
Location