Highlights
First woman designer to achieve acceptance in haute couture.


1891: Mme. Paquin and her banker husband opened her shop at rue de la Paix, Paris, France.


1900: President of the fashion section at the Paris Exposition.


1912: London: First foreign couture house. Also achieved this same with houses in Madrid, Spain and Buenos Aires.


Clientelle: Queens of Belgium, Portugal, and Spain; La Belle Epoque's stars Liane de Pougy and La Belle Otero.


1956, July: House of Paquin closed.
Jeanne Paquin (1869-1936) was the first woman to gain international celebrity in the fashion business. Her design career spanned the three decades from 1891 to 1920. she was a Beautiful, chic, intelligent, and charismatic, Paquin was herself the best publicist for her own style She was born on the outskirts of Paris. As a young girl she was employed at a local dressmaker's shop and then became a seamstress at the distinguished Parisian firm of Maison Rouff. In February 1891 she married Isidore Rene Jacob dit Paquin, a former banker and businessman.

The couple together worked toward a new business model to enter the fashion industry. With Madame as head designer and her husband as business administrator. The couple built a couture business whose worldwide scope and stylistic influences were unparalleled during the early years of the twentieth century. There pioneering approaches for marketing and alluring designs attracted the fashionable women of the world who were poised for a new fashion image at the end of the Victorian era. The diverse and esteemed client list included famous actresses and courtesans, European royals, and the wives of American business tycoons such as Rockefeller, Astor, Vanderbilt, Ballantine, and Wannamaker. In 1907 Isidore Paquin died suddenly, leaving Jeanne Paquin to head their fashion empire alone. Her half brother, Henri Joire, and his wife, Suzanne, joined her as partners in 1911

Business Innovations

The paquins were so smart and inventive that there practices later became standard ways of operating procedures in the fashion world. The concept of international expansion of business through opening of foreign branches is a normal way followed by all the big brands today.

They always believed in being very strong in the area of client relations and marketing. The Paquins developed personal relationships with their clients that addressed their individual personalities and scheduling needs. Being tied with the rope of fashion stories and glamour world for more promotion of their collection, they sent beautiful young actresses to the opera and the races dressed in their newest models, several often wearing the same dress. Later, Madame introduced all-white ballet finales at her fashion shows and in 1913 produced "dress parades" of dresses designed specifically for dancing the tango at the popular "Tango Teas" held on Monday afternoons at the palace in London. The fashions were modeled by Paquin's own mannequins who astonished the public by wearing mauve and pink wigs on the street.


Artistic Hallmarks

They offered a full range of garments that included fashions for all occasions- extravagant outerwear, especially evening wraps; and sporting clothes. Opulent furs and fur-trimmed garments were always a specialty. Paquin clothes were renowned for their imaginative design, superb craftsmanship, and incomparable artistry. A brilliant artist and colorist, Paquin created breathtaking visual effects with color, light, texture, and tonal nuance that ranged from an ethereal luminescence in the filmy, pastel dresses fashionable from 1900 to 1910, to a bold vibrancy in the Oriental-inspired creations that followed.

Extant examples of these clothes are some of the most stunning works of art in fabric ever created. Signature techniques to achieve these effects, especially in the earlier pieces, included layering, blending, and veiling filmy and textural materials of subtly varying hues, juxtaposing trims and fabrics having differing light reflective qualities, often outlining them with contrasting piping or chenille; and building up surface design motifs with dense encrustations of the smallest possible decorative elements.

Other hallmarks were unorthodox combinations of materials, such as chiffon with serge in a tailored suit and strips of fur on a filmy, pastel evening gown. Always seeking novelty and individualism for her designs, Paquin frequently incorporated elements from other eras and cultures into her contemporary designs, as in a 1912 opera coat fashioned from fabric derived from the eighteenth century and draped like a Roman toga. Her signature accent color was a brilliant pink, and she was famous for her dramatic use of black, both as an accent and as a chic color in its own right. Neoclassicism was a favorite design motif.

Through her promotion of these principles, she was a significant force in moving fashion towards the modern style that took hold in the 1920s. She herself frequently wore a practical, ankle-length, blue serge suit for work. Between 1912 and 1920 she designed clothes for the active woman, such as a gown that combined tailoring with draping, so that it could appropriately be worn from day into evening. Paquin's contributions in the areas of business, public persona, art, and design firmly establish her place in fashion history as the first great woman couturier.


Jeanne Paquin's Awards and Positions
Paquin became famous for her glittering gold and silver dresses and blue twill suits, as well as her other innovations. Paquin became so successful that she designed dresses for the queens of Belgium, Portugal and Spain. She was the president of the fashion section of the World's Fair in Paris in 1910. In 1913 she was awarded the Legion of Honour by France. Paquin also became the president of the Chambre Syndicate from 1917-19.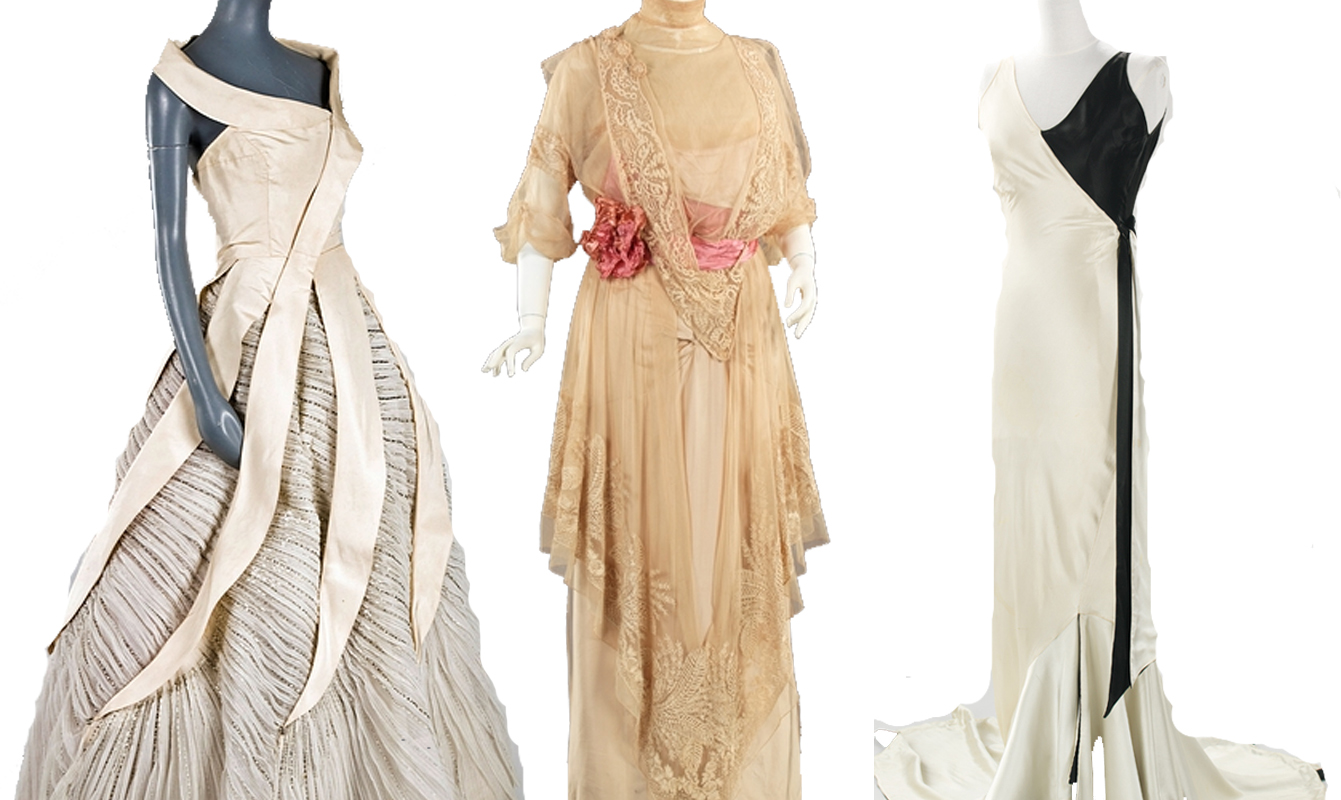 Paquin Resigns
Madame Paquin resigned in 1920. Colette Massignac gave the House a new direction in the 1950s, but Madame Paquin closed the business in 1953 because of financial difficulties.
Robert Forrest wrote that: "Fashion once simply did not know what to wear until Madame Paquin brought out her season's models, and, as for her competitors, their plight was pitiful."